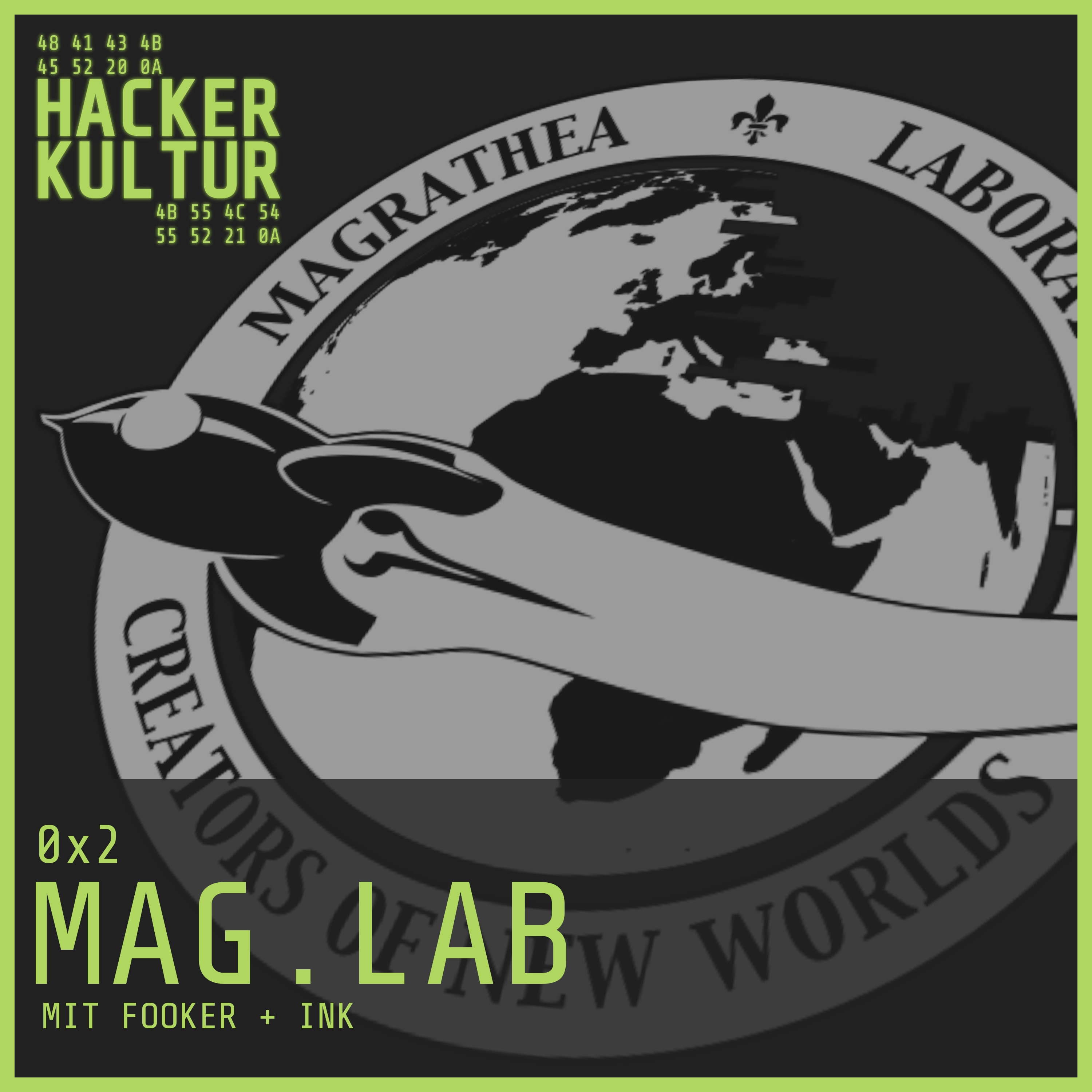 HK002 - MAG.LAB [FULDA]
EPISODE ABSPIELEN
[TRANSKRIPT]
In der zweiten Episode der Hacker Kultur habe ich mir zwei Weltenschöpfer geschnappt und über die Magrathea Laboratories geredet. Das Mag Lab ist ein Hackspace in Fulda. INK und FOOKER haben mir alles von Gründung bis hin zu aktuellen Projekten erzählt.
Mit dabei waren:
[INK]
dad, nerd, hacker
certified machinetherapist and maybe actual tooting to much keyboardstuff
member of maglab.space
[MASTODON] INK
[FOOKER]
Random nerd/hacker/father/dude.
Located in Fulda, Germany.
Member of https://maglab.space/.
Interests in coding, hacking, tinkering and teaching.
[MASTODON] FOOKER
MAG.LAB
[WEB] MAGRATHEA LABORATORIES
[WEB] HACKERETHIK
[WEB] SATZUNG
[WEB] HACKERSPACES.ORG
[WEB] "Wer macht hat selten recht" - leah
[WEB] CCC REGIONAL
[WEB] LARRY
[WEB] ZSH.TOWN
[WEB] CCC EVENTS
--------
KONTAKT:
--------
HACKER KULTUR
MAIL:
post@nerdbude.de
WEB:
HACKER-KULTUR.DE
MASTODON:
@Hacker-Kultur
------